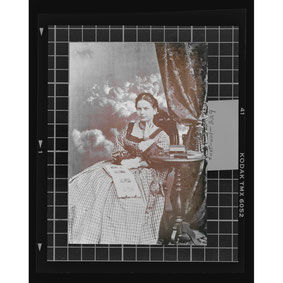 Project Statement periscope - Group Show;
6th of September to 11th of September 2022
On display works from the series:
To the left of Boom - If you see a whole thing - it seems that it's always beautiful. Planets, lives ... But up close a world's all dirt and rocks. And day to day, life's a hard job, you get tired, and you lose the pattern., Druckfarbe auf Papier, gerahmt, 2022, 70 x 52 cm, Unikat;
PARALLEL VIENNA takes place for the 10th time in Vienna from 6th of September to 11th of September 2022 and sticks to its approach of using temporarily vacant buildings as a presentation platform for contemporary art.
Location 2022: Semmelweisklinik, Hockegasse 37, 1180 Vienna
PARALLEL VIENNA presents young and emerging as well as established artistic practices and brings together art initiatives of every kind – art associations, galleries, project spaces, off spaces and artist spaces – , both Austrian and international, all under one roof. It thus combines local artistic creation with international trends and contributes to building networks and fosters exchanges between artists, curators, collectors and exhibition visitors.
PARALLEL VIENNA is a hybrid between art fair, exhibition platform and artist studio. It unites exhibitions made by commercial galleries (GALLERY STATEMENTS — each with a solo presentation of an artist), off-spaces and art associations (PROJECT STATEMENTS – a solo or group show) and solo presentations by selected artists (ARTIST STATEMENTS or artistic INTERVENTIONS in the building invited directly by PARALLEL VIENNA). Instead of the usual booths at art fairs, each exhibitor occupies a separate room of the building in which the exhibition is presented. These site-specific artworks and interventions are the trademark of PARALLEL VIENNA and make the fair a unique and alternative exhibition format outside the"white cube. As a curated art fair participation is upon invitation by the curatorial team only.